First woman to head ITU
Since the foundation of ITU in 1865, it is the first time that a woman becomes the head of this organization that has been part of the United Nations since 1949. American Doreen Bogdan-Martin was elected in a secret ballot with 139 votes, her opponent Russian Rashid Ismailov received 25 votes.

All radio amateurs and women worldwide can be proud of this election. Ms Doreen Bogdan-Martin, with call sign KD2JTX, is a member of the ARRL. For current and future female radio amateurs, this is confirmation that the radio amateurism is not only for men, but also for women. It should encourage young people and women to opt for a technical field of study.

Her appointment, which takes effect on January 1, 2023, is a confirmation of the recognition by the Member States, of Doreen Bogdan-Martin's commitment to ITU. Ms Doreen Bogdan-Martin is committed to respect and integrity within ITU, without political agenda.

Finally, the new Secretary-General stated that as a mother of 4 children she realizes that there is an urgent need to make the digital world safer and stronger for all children worldwide.
Mr Tomas Lamanauskas from Lithuania was elected deputy Secretary-General.

The radio amateurs are also very pleased that Mr Mario Maniewicz from Uruguay, a competent and driven person with a heart for everything that involves radio communication, was nearly unanimously re-elected Director of Radiocommunications.
Two other important directors were elected: Messrs Seizo Onoe from Japan and Cosmos Zavazava from Zimbabwe.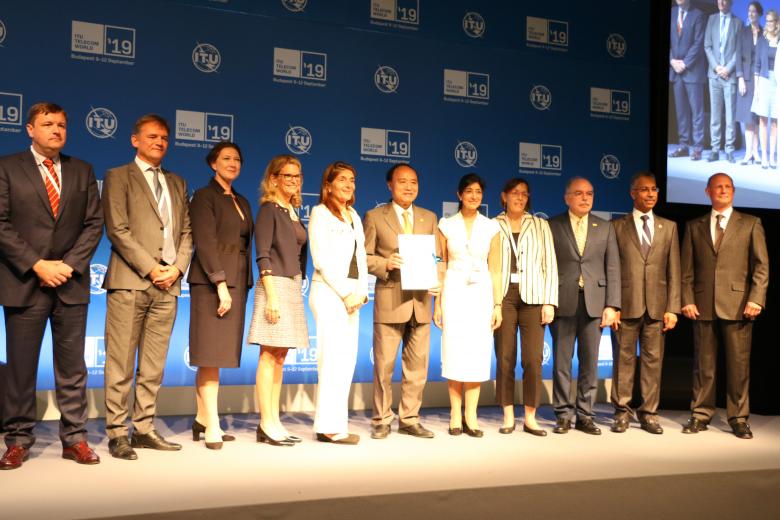 During Telecom World 2019 in Budapest, Ms Doreen Bogdan-Martin as 4th from left to right, Secretary-General Houlin Zhao as 6th and Mr Mario Maniewicz as 9th. Copyright photo: Freddy De Schuiteneer-ON3FDS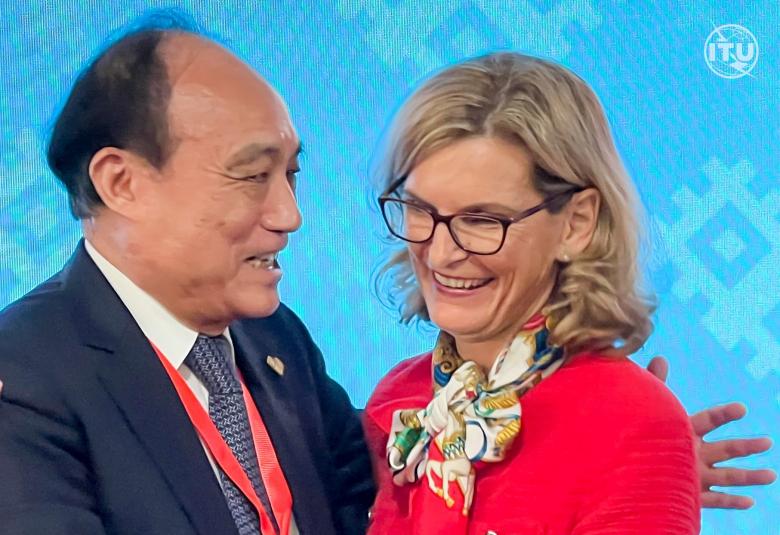 The affable and kind present Chinese Secretary-General Houlin Zhao congratulates American Doreen Bogdan-Martin with her election as his successor. Copyright photo: ITU + photographer
The new Secretary-General takes a selfie with the deputy Secretary-General and the three elected directors. Copyright photo: ITU + photographer